Live-in care
Experienced care around the clock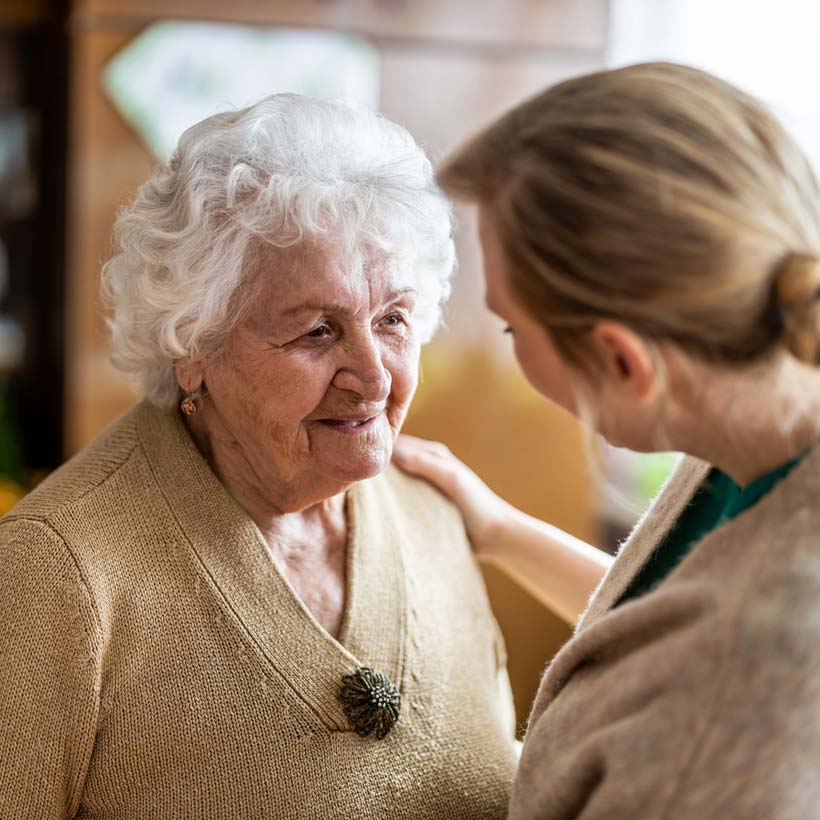 Live-in care provides full-time care and support from a dedicated carer who lives with you in your own home, who understands your specific needs and routines however complex they may be.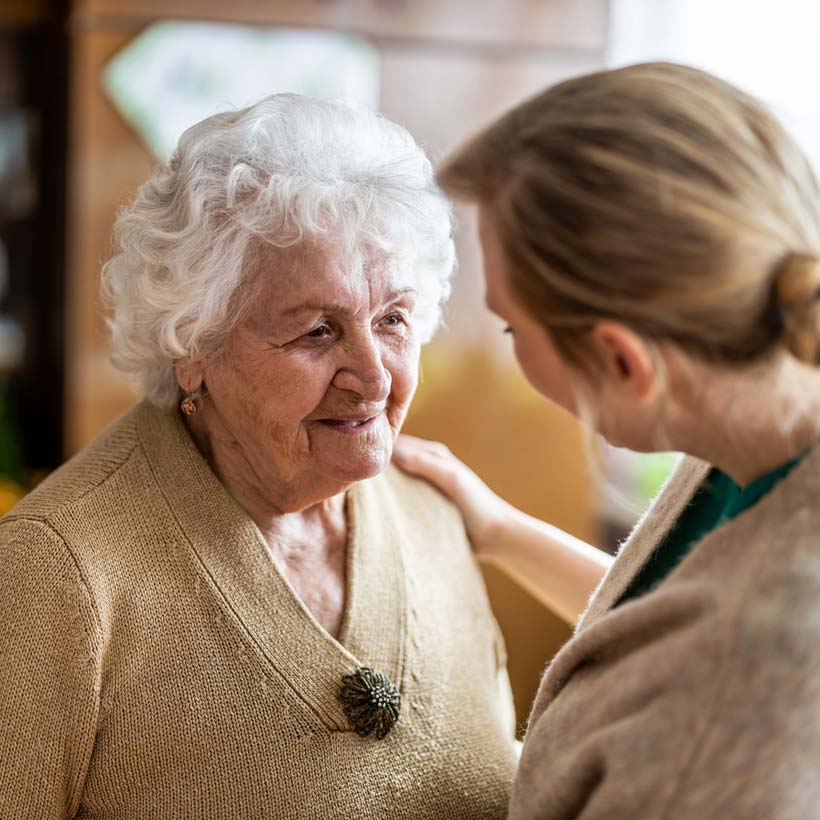 24/7 care
What is Live-In Care?
A professionally trained carer lives with you in your own home to provide constant care whenever you need it.
Most elderly and disabled people would prefer to be cared for in their own home than have to move to a residential care home. No upheaval, no disruption and allows you to be independent, stay close to friends and maintain your hobbies.
Live-in care will provide aruond the clock with a care program tailored to your needs.
Talk to one of our friendly team today on 0808 278 1112
Who is live-in care suitable for?
Live-in care is the ideal for those who may be needing support with a range of everyday tasks such as personal care, cooking, cleaning and general companionship, allowing them to continue living in the safety and comfort of their home.
A change in circumstances or health may mean that you or your loved one no longer feel safe or happy on your own.
Live-in care may be a short-term solution to meet an increase in care needs due to illness or post a hospital discharge. For others, it may be a long-term solution as their care needs change.
Increased vulnerability due to frailty, can have an enormous effect on someone who is living at home and struggling to cope. Live-in care can support someone to maintain independence and is a great comfort for families.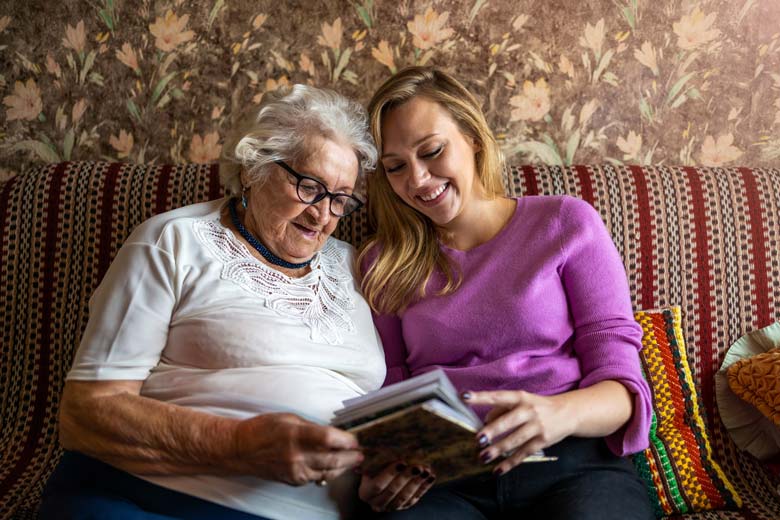 Why live-in care
How live-in care can work for you.
Live-In care with TrustonTap can be a more effective alternative to a care home, allowing your loved one to stay safe, healthy and independent in their own home. It provides a dedicated, private service with the consistency of one trusted carer who is able to meet your care needs at all times.
Whether it's for live-in companionship or more complex care for those with advanced care needs, many of our live-in carer professionals are experienced to assist with a range of conditions such as Physical and Mental Disability, Dementia, Parkinson's, MS or Palliative Care.
Live-in carers move into a spare room within your dwelling and are there to assist with everything compassionately, professionally, and attentively.
GETTING STARTED
How to get started with Live-in care
We will show you a selection of carers and help you find one that meets your care needs and matches your personal requirements. We understand that this match must be just right for your loved one. Only the most dedicated carers are taken on by us. Less than 5% of applicants pass our strict application, referencing and training process.
Frequently asked questions about live-in care
How much does live-in care cost?

Typically the Standard Live-in care rates are from £200 for 24 hours or from £1,200 a week. This will vary according to the skills and experience of the carer. Our customer service team will be able to talk you through the options.

Unless otherwise agreed, the cost of care is inclusive of travel to and from you at the start and end of the assignment. Their pro-rata rate is payable for days of arrival and departure.

Each Live-In carer working more than a few days requires a formal break of 2-3 hours each day. This time should be taken during daylight hours. It may be agreed that some of these hours may be banked to provide longer periods of time off on a day that suits you and them.

A seperate bedroom should be provided for live-in carers. This room is for the carer's use only and will be regarded as their personal space. You should also provide food (or a foood allowance) for your Live-in carer whilst they are with you.
How do I find the right live-in carer for me?

You will talk through your family's situation with our customer service team. They will ask you a number of questions about the care you need and then match you with the most suitable available carer. The recommended carers are based on your loved one's individual needs and personality and you are able to review their profiles.

We make recommendations as to who may be able to help you or your loved one.

You would then review their profiles, choose your preferred carer and make contact with them to arrange an introductory phone or video call.
Do I pay any upfront fees for a Live-in Carer?

No. Payment is weekly in arrears once the booking has started and, throughout the course of any contracts you have with your carer and payment services are managed on their behalf.
Can I get help with funding care?

If the person receiving care has assets of less than £23,250, they may be eligible for support from their local authority for funding with live-in care.
Do I employ the Live-in Carer?

All our Live-in Carers, whether provided directly by us or by our partners across the UK, are self-employed.
Will my Live-in Carer cook for me?

Depending on the nature of your requirements and care agreement, your live-in carer will shop for food and prepare nourishing meals for you.

The cost of meals for the carer (or any other type of benefit in kind) is not deductible from the invoiced cost of providing the services.
How many days and nights will my Live-in Carer work?

A Live-in Carer resides in your home and is there to assist as required by the terms you discuss and agree prior to the booking starting.

Although the Carer lives in your home, they are not expected to care 24 hours a day. On average, a Live-in Carer may typically work 8-10 hours a day/ 7 days a week. You should discuss the required role and tasks with your carer when they begin the assignment. If you believe that their average daily hours will be longer than this, you should make this clear.

Each Live in Carer requires a formal break of 2-3 hours each day. This time should be taken during daylight hours. It may be agreed that some of these hours may be banked to provide longer periods of time off on a day that suits you and them

If you need Hourly Care while your Live-in Carer is off, TrustonTap will be happy to assist.
Will they drive? Do they have their own cars?

Many of our Live-in Carers are drivers and will be happy to drive you wherever you need to go. If you wish your Carer to use your car, you will be responsible for checking that they have a valid driving licence and that it meets your own insurance company's policy and criteria.

Any expenses as a result of driving will be charged on a weekly basis.
What are the domestic expectations for a Live-in Carer?

A separate bedroom should be provided for Live-in Carers. This room is for the carers use only and will be regarded as their personal space.

As your Live-in Carer may spend their breaks and downtime in their room; it is nice for them to have furnishings such as a comfortable bed, bedside table, chest of drawers, wardrobe, an armchair, desk and television where possible. In almost all cases, wifi connection is essential.

It is the responsibility of the Customer to provide ample food (or a food allowance); clean bedding must be supplied for live-in carers, as well as adequate cleaning materials to carry out cleaning properly.

Carers should not use the customer's telephones (whether landlines or mobile) other than on the customer's behalf.

Live-in carers are not allowed to smoke or drink alcohol in the Customer's home.

They are not permitted to accept gifts from Customers over the value of £10.00 and they are not allowed to lend money to or borrow money from any Customer.
What are the cancellation fees if my live-in care needs change?

We recognise that you may need to cancel your Live-in support arrangements and encourage you to make this clear as soon as you are able

Notice periods are bespoke to each carer engagement and will be agreed upfront with any booking.
Does Live-In care save money compared to a care home?

The cost of Live-In care may seem expensive but compared with a care home it is probably more economic.

A big advantage of live-in care is that it gives people a better chance of keeping the family home, as the local authority financial assessment excludes your loved one's property (as they're still living in it). You (or your loved one) can stay at home and will not be forced to sell the property.
testimonials
What our customers say
"Stacy has made a great start for the care of my client. She has been very reliable, responsive and is eager to learn. "
"My 91 year old mother loves having Jennie come to the house. She says they are always laughing.Very efficient, helpful and kind. "
"Lisette started working with my Mum only 3 weeks ago . Mum is enjoying her company & personal care is going well . Lisette puts Mum at her ease . Lisette is punctual kind & efficient . "
JC, Blackmore End
22/09/23
"This is the second time Lizzie has provided care support for my father. She is lovely and empathetic, understanding and considerate. I would thoroughly recommend her! "
"Tamuka is providing valuable and significant degrees of care to my mother showing patience, understanding and intelligence where my mother's needs are required. I'm so pleased that my mother is responding well to Tamuka and I feel there is a bond developing which I hope will continue well into the future."
"Guzala is a calm and sensitive presence in quite a challenging situation. We found her always happy and ready to adopt new ideas as possible solutions. "
"Washma took excellent care of my elderly mother, visiting mornings and evenings. She was cheery, helpful with a good sense of humour and wiling to go the extra mile if needed. "
"From the first moment, Julia has shone with warmth, sensitivity and calm good sense. We feel 'looked after' in a very good way. Thank you, Julia!"
"Tara has really made a huge difference to the family and mum. Mum loves walking and Tara has gone the extra mile taking mum to explore different places to walk and even had little picnic lunches with mum. We're very delighted to have her."
"Tania is a very warm perceptive and emphatic imaginative carer with my mother.She is excellent in all respects.After a few changes of care feel lucky to have found her ! "
AS, Letcombe Regis
29/08/23
"Nicole does her job well"
GW, Long Hanborough
19/08/23
"Abby is amazingly kind and caring. She's only been with us for a few weeks but has been a fantastic help"
"Chelsea is very understanding and is very empathetic. She has a willingness to do whatever one asks of her and does it well."
"Her support is delivered in a manner which is both practical and confidence building together with great good humour - all very important. Thank you Linda "
KC, Shipston-on-Stour
11/08/23
"Chanda is a lovely lady. She is kind and gentle. She is extremely reliable, she understands Mum's care needs and carries them out to the full. "