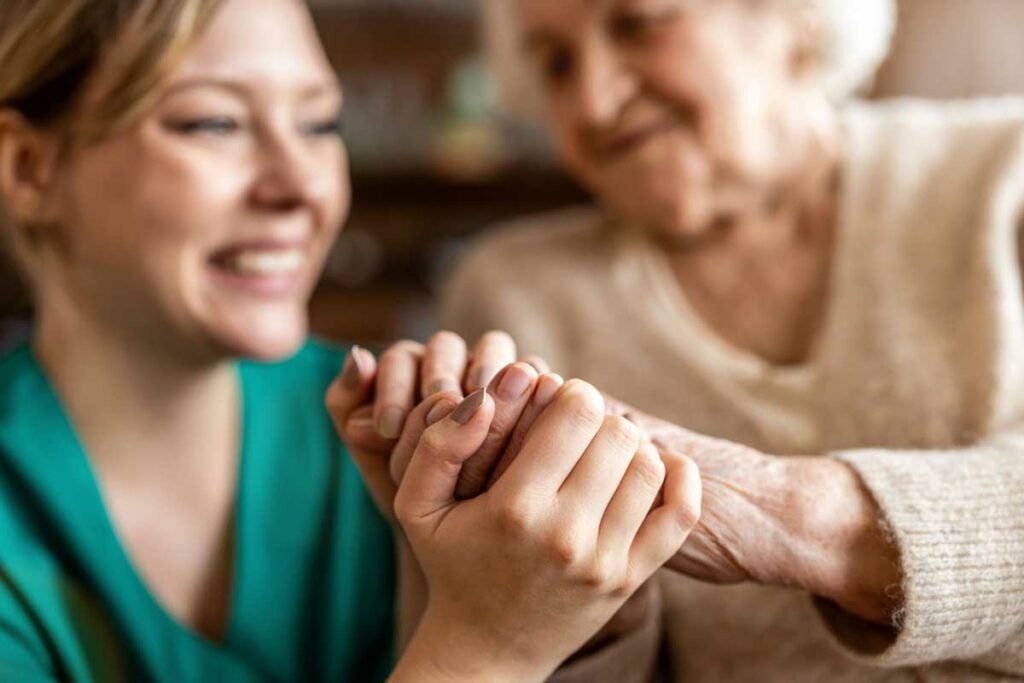 Working in care is a hugely rewarding experience and is always varied as you are dealing with individuals with a wide range of emotional and physical needs. Carers need patience, compassion, and an ability to listen well, as they support people to stay in touch with the things that really matter to them, even on difficult days.
Our carers feel empowered for the important work they do, providing essential care and building strong relationships with the same person over a long period of time. You'll have a flexible work-life that works around you and your family. You will be in control of your schedule and will be rewarded with weekly pay, minimum 1-hour visits, and up to £17/hour. We really do appreciate the amazing work you do!
You can make a real difference to the lives of vulnerable members of your community, giving them the support they need to live independently in their own homes.