Our home care prices
Great quality care, with no hidden costs or catches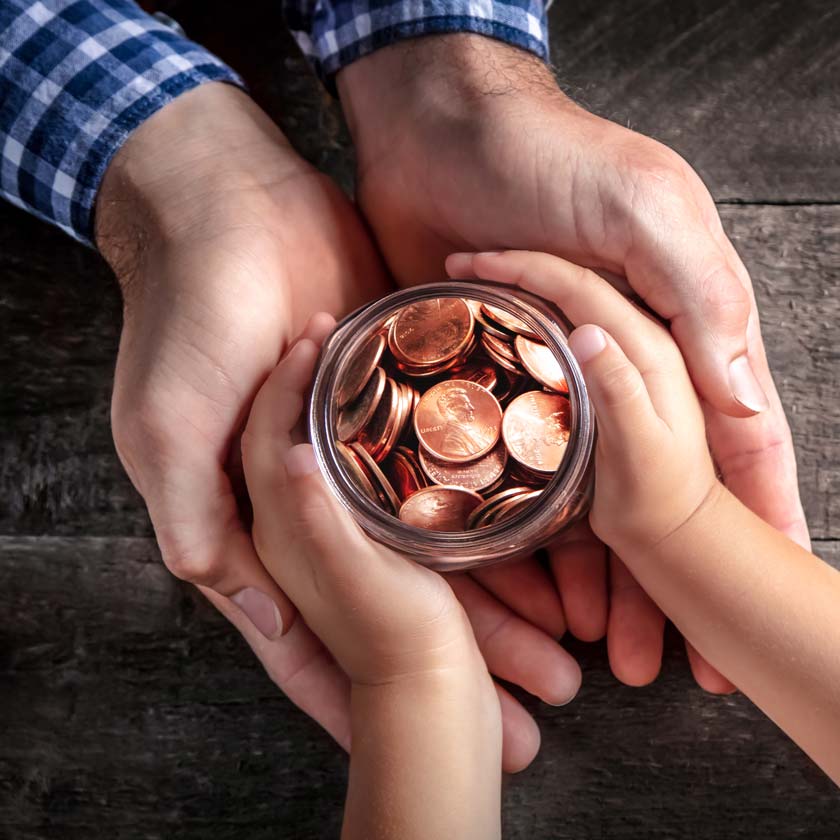 Good carers need to be paid fairly so they are genuinely motivated to provide brilliant care.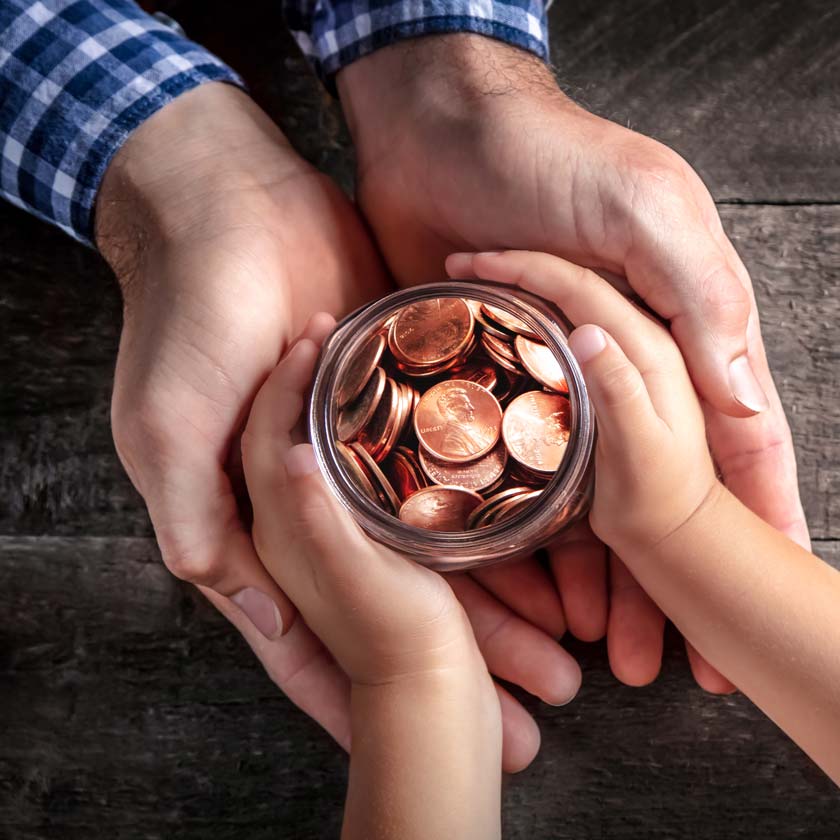 Quality care for 30% less than most traditional agencies
The cost to a family (or local authority) is around 30% less than most agencies.
Prices start at £15/hour – £25/hour, depending on your care needs and carer experience. Our average cost of care is £19/hour compared to £27/hour through a domiciliary care agency.
Our TrustonTap carers earn 40% more than carers with traditional agencies,  as we only deduct a minimal amount for our fees.
Motivated, well-paid carers deliver better quality care, and we genuinely want to make a difference.
No charge a call-out fee per visit to cover travel expenses, it's all included.
Self-employed carers, motivated to care
They set their own rates, making them more motivated to provide the highest standard of care.
Flat rate, regardless of location or needs
Prices do not depend on your location and specific care needs.
All inclusive prices
Our prices are all-inclusive, with no call-out charge, includes travel expenses, VAT, and our fees.
Do you charge more on weekends and bank holidays?

We will let you know if your carers rates are higher at weekends or on bank holidays. If you require care on major holidays (Christmas Day, Boxing Day, New Year's Day or Easter Sunday), the carer will typically charge 50% higher than their hourly rate on these days. All rates of pay are shown clearly on your booking confirmation.
Can I pay my carer directly?

It is not possible for you to pay our carers directly, but payment via the TrustonTap site has been designed to be very simple and straightforward. All payments are made via our secure online payment system in a process designed to protect both you and the TrustonTap carers.
What are the rates for overnight care?

Our overnight rates tend to be £125 per night for a Sleeping Night and £165 per night for a Waking Night service but may vary depending on carer and circumstances.
What are the rates for live-in care?

Typically the standard Live-in care package is from £1,095 a week. This will vary according to the skills and experience of the carer. Costs will be higher for the care of couples or for complex care engagements.

Unless otherwise agreed, carers' costs are inclusive of travel to and from you at the start and end of the assignment. Their pro-rata rate is payable for days of arrival and departure.

Additional fees and services are limited and the family can help by giving the carer time off now and again reducing weekly or annual costs. The only additional costs are a food budget (typically £30/week) and travel allowance. You may need to make some modifications to your property. See How to make your home safer.
Are there additional fees?

All our rates are inclusive of travel to and from the care recipient, and of our commission (18% & VAT).
What happens if I need to cancel?

We recognise that your care needs may change and that you need the flexibility of being able to change your arrangements. This needs to be balanced with the need of your carer(s) to be able to manage their workloads and to ensure that they are able to support you when required.

For small changes in hours and days, our carers will try to accommodate your needs. However, for cancellations with less than 48 hours' notice, you will be charged the appropriate care costs. For a number of engagements with individual carers, longer notice periods apply and will be specified on your booking.
How does it work with getting financial support from the NHS?

We provide support to those who pay their own care costs, as well as to care recipients receiving direct payments from NHS or Social Services.

Read more about "Getting financial help from the NHS"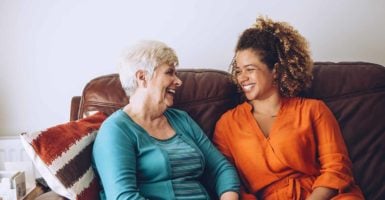 Carers
How much does it cost to have a home carer?
The amount you pay for care at home or home care will largely depend on the level of care you need, the type of provider you choose, and often where you live in the country. 
Continue reading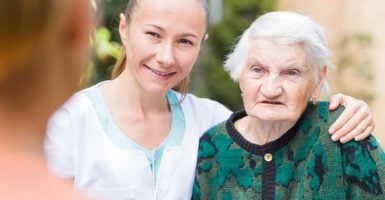 Financial Help & Support
How much help can you get from the NHS?
Navigating the best way in which you or your loved one can get help from the NHS can be a bit daunting but your GP and your local Clinical Commissioning Groups (CCG) should be able to help.
Continue reading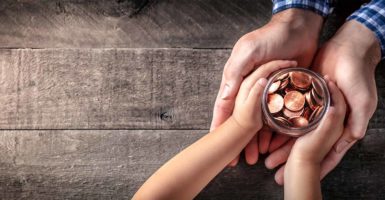 Financial Help & Support
Paying for your Own Care
The cost of domiciliary care in your own home can be expensive if you are funding it entirely yourself. While organisations like TrustonTap will work hard to keep the costs to you as low as possible, you are well-advised to seek professional advice if you are entering into any form of long-term commitment.
Continue reading
testimonials
Kind words from some of our lovely customers
"Cannot fault Trust on Tap's support at all, you have all been wonderful in your support and matching us with some wonderful carers. We now have an amazing team (of carers) thanks to your help. "
DK, Beaconsfield
29/05/23
"I arranged the care over a bank holiday weekend, but I don't think the booking system knew that, arranging a phone appointment on the bank holiday. Then on the Tuesday, I got a list of carers, but no phone call. It all worked out, but systems need improving."
"efficient, but a bit pricey."
"Very smooth process and quick to respond to any queries we may have had. Thank you."
"I have found the central team to be very helpful."
"Very punctual and reliable "
VT, Bampton (West Oxfordshire)
09/05/23
"Jocelyn at Trust on Tap was excellent when I needed to arrange night care quickly"
VT, Bampton (West Oxfordshire)
09/05/23
"Jocelyn at TrustonTap was excellent when I needed to arrange night care quckly"
"Always available and helpful"
"Communication & admin excellent "
"I think TrustonTap is wonderful. I have found conversations with the central team to be kind and helpful, matches found quickly and follow-up very supportive. We may need more time to fit John's needs, but in the meanwhile thank you so much for your help. "
"Communication between the team needs to be clearer. But other than that all very helpful "
SY, Woodstock (West Oxfordshire)
16/04/23
"Very good. I would recommend TrustonTap to others and would continue with them if one of our regular team wasn't able to do Sundays. Our team member lives in Woodstock which is more convenient."